Episodes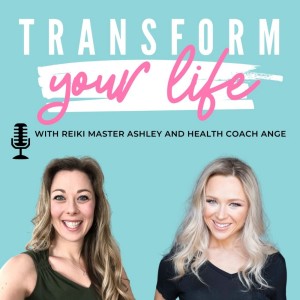 Thursday May 04, 2023
Thursday May 04, 2023
Join us this week for a JUICY, DELICIOUS & SEXY convo with Kassandra Reyes who is confidence, sensual embodiment and intimacy coach who helps wild hearted women connect to their bodies through sensuality to reignite their feminine power and unlock their sexy!
This queen of pleasure shares all the ways we can tap into the deepest, most passionate pleasure from a place of knowing the self, loving the self and massive CONFIDENCE!! 
Her journey trough sexual and physical trauma led her into life with a throuple, healing through tantric embodiment and back into a body she knows and loves and honours every single day with self love and pleasure practices. 
Join us for all the yumminess!
Kassandra is our movement expert in the Empowered Collective for the month of May. Your first 7 days in the membership is always free! Click here to come join us.
-------
If you'd like to connect deeper, Kassandra offers private coaching, group coaching, Sexy Sensual Dance Workshops, self intimacy workshops and much more listed on her social platforms and website.
Connect with her  here:
Instagram: https://www.instagram.com/confidencecoach_kass/
Facebook : https://www.facebook.com/kassandra.reyes.79/
Website: kassandrareyes.net
E-mail: info@kassandrareyes.net