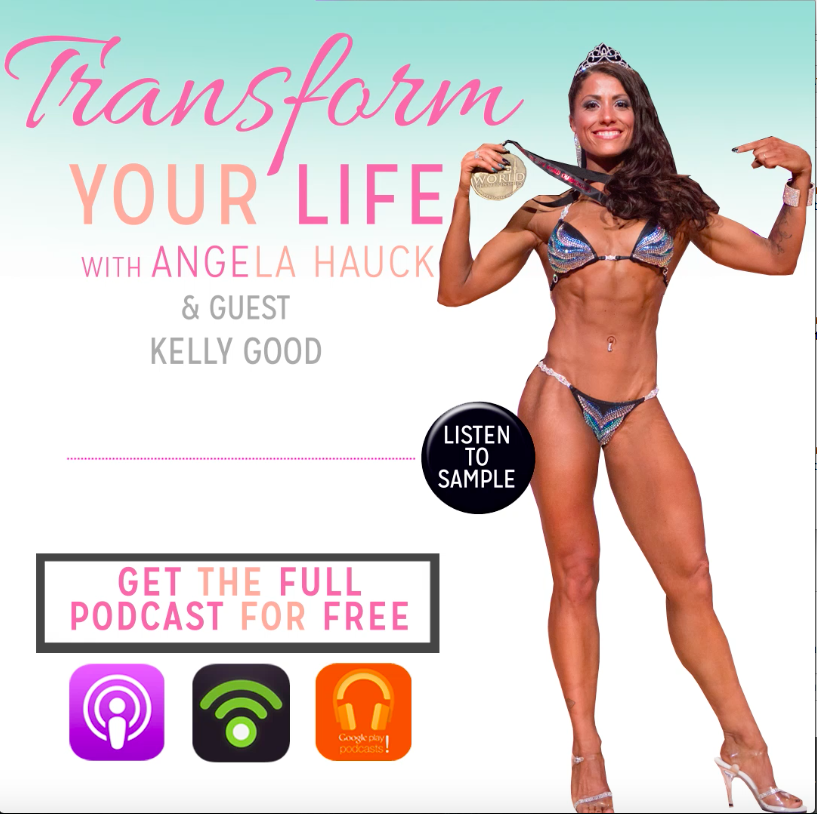 Kelly Good studied at both the University of Michigan and Oakland University graduating in 2008 with a Bachelor's Degree of Integrated Studies in Music, Dance and Theatre with an emphasis on Health and Wellness.  In 2009 Kelly moved from her hometown outside of Flint, Michigan to the windy city of Chicago, Illinois in pursuit of a career in the performing arts. After appearing in several local Chicago area theatre productions including Phantom of the Opera, Kelly shifted her focus to continue to teach performing arts as she did while attending college.  
She then decided to try her hand at natural fitness competitions while also earning NASM & AFAA group fitness and personal training instruction certifications.  Kelly quickly became a top performing instructor for popular a local Chicago gym for women, Flirty Girl Fitness, and simultaneously worked her way up the ranks to become a World Champion Pro Fitness Model.  In June 2017, Kelly required a bilateral foot surgery to correct genetic issues which were exacerbated by overuse in ballet and a fitness career. With both of her feet being surgically broken and corrected, Kelly was left with a painful restrictive 2 month recovery just to get back on her feet and walking again.  Despite this major setback she would still go on to be crowned the 2017 World Champion Pro Fitness Model with Ultimate Fitness Events (UFE) while competing against the top natural fitness competitors from around the world and was also awarded the first Miss Congeniality title by a popular vote among her fellow female athletes.
Kelly now also conducts private performing arts lessons for voice, acting and dance in addition to coaching clients in fitness, nutrition, posing, and stage presence.  Kelly strives to help other athletes who enjoy the competitive fitness sport develop their strategies and has already assisted several others on their journey to achieving their pro status as well.  She has found that there is a need within the competitive fitness sport to develop the performing arts aspect which involves helping competitors pose in ways that display and compliment the hard work they have put into sculpting their individual physiques.
Kelly has had numerous success stories in each area of her studies. Kelly's lyrical opera student, Laura Bretan, was a Golden buzzer winner on America's Got Talent in 2016. Laura started training with Kelly at the age of 8 years old, and worked with Kelly for two years prior to attending the show. Laura first won Romania's Got Talent and then finished as a runner up for the grand prize on America's Got Talent against Grace VanderWaal.  Kelly has overcome many personal struggles to which she feels has helped her overall success including an eating disorder, depression and a self-harm illness. She now works with other young women struggling through similar disorders, helping them better understand how to cope with these conditions, working on their relationship with food and improving their self-image. Kelly aims to continually educate herself and is an avid self-improvement buff.  She enjoys being able to actively teach others how to enjoy living in their own skin while working towards their goals in all areas of life all the while learning to love themselves unconditionally along the way!
In this week's episode...
How to pull yourself out of challenging situations
How to learn to love yourself
How Kelly came back from bilateral foot surgery to become a world champion
How Kelly overcame being raped and left for dead on the road
How to integrate the mind, body and soul to be successful 
CONNECT WITH KELLY:
INSTAGRAM: @kelly_s_good
FACEBOOK: https://www.facebook.com/kelly.s.good.9
https://www.kellygoodstudio.com/