Episodes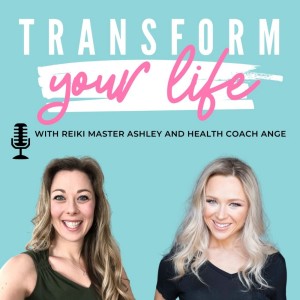 Thursday Apr 13, 2023
Thursday Apr 13, 2023
In this week's episode, we welcome Aline Padfield, a Certified Health & Life Coach, as well as one of the experts featured in this month's Empowered Collective online membership. She shares her simple de-cluttering tips that even the busiest of people can implement. Plus Aline explains why this process is so important to create more space in your mind. 
Ange also dives into Aline's Human Design chart providing mind-blowing insights about how she can use this information to thrive in her personal and professional life. 
We discuss why you might want to hire a life coach and the power of surrounding yourself with like-minded people. 
------
Aline empowers individuals to find alignment, purpose and worth. She facilitates identifying and working through any blocks or limiting beliefs holding people back. Given her personal seasoned life experience and formal training at the Health Coach Institute (accredited by the Canadian Health Coach Alliance), she holds a safe, non-judgemental, supportive space for people to explore their health and life. She is the host of Not You Average Book Club, a book club focused on personal development and monthly social gathering which includes group coaching. She has also completed a co-author project with the book launch coming later this year on the topic of motherhood, and being honest about it. She also has published several blank journals available on Amazon. In addition to all this goodness she is a mom and wife trying to balance it all while also working on herself. You can find Aline on Social Media (Instagram, Facebook, TikTok) as @alinepadfieldcoaching and her website is www.alinepadfieldcoaching.com
------
Wanna get started with the de-cluttering challenge? Sign up here! Exclusively offered in the Empowered Collective.