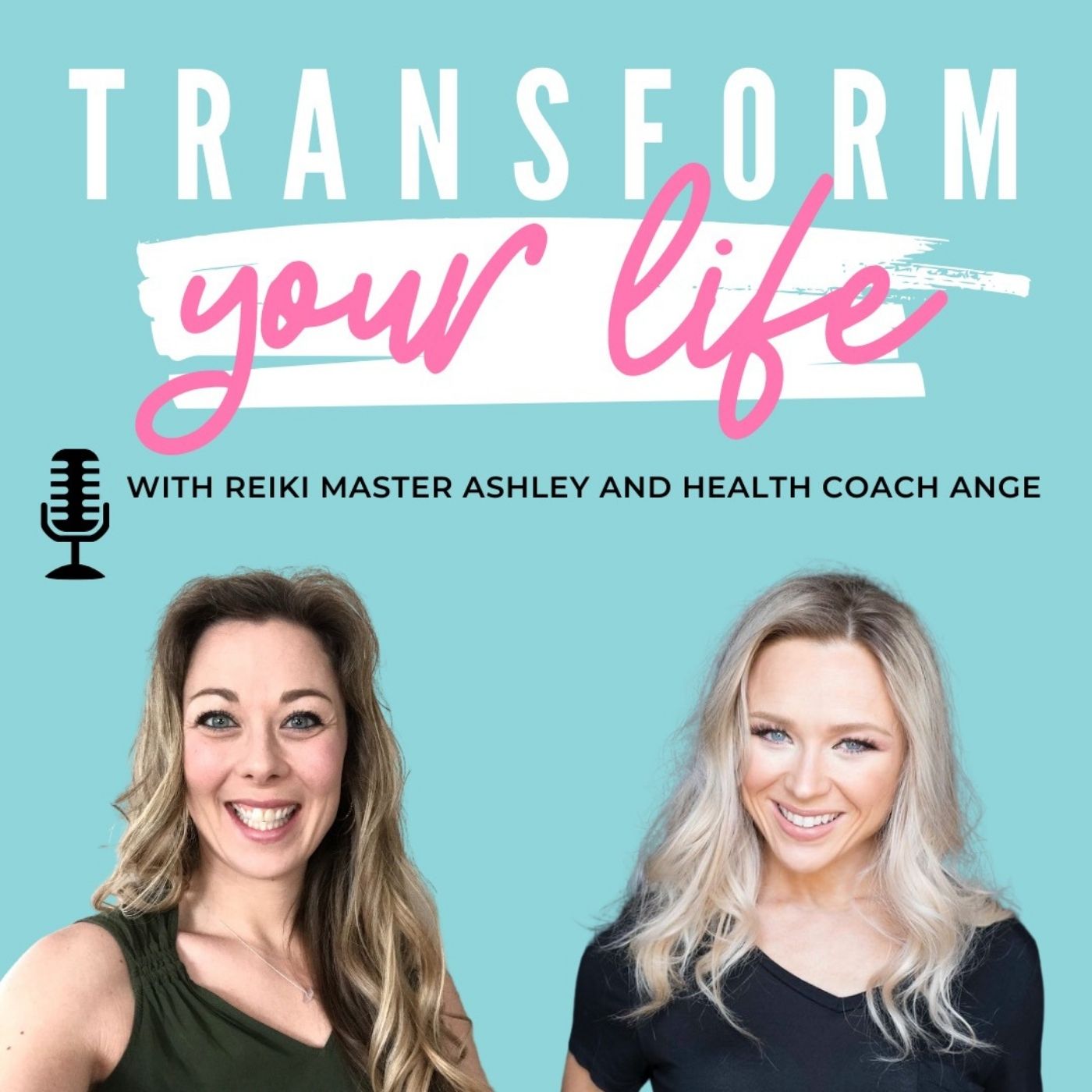 In this week's podcast:
0:45 – What is the second most important thing you do in your work?

12:00 – How crying releases energy

13:10 – The power of testimonials

14:12 – The magic behind stepping into your soul's purpose and leaning into the trust

16:20 – What does it look like if YOU do want to work with Ange or Ashley

18:24 – REACH OUT – this is YOUR LIFE!!

19:00 – The breakdown of what the reiki process looks like for different clients

20:10 – How to mentally prepare for a reiki treatment

22:05 – How emotions store in the body – the emotional and physical connection

22:55 – The experience of reiki

24:44 – Are you ready? Follow that intuition!

25:50 – The way the Universe nudges and guides us into what we need

28:00 – What does working with Ange look and feel like – how to begin if you're scared and need a taste

30:35 – The power in Ange's coaching method and how it is custom built to what you need

33:23 – Healing your relationship with food

35:17 – How our most painful moments have become our greatest gifts

36:10 – Choosing the hard

37:30 – Training your mind to know and believe you were born to move through this pain

38:00 – How to flip stressful moments into funny moments

42:40 – What is your goal when you're old – who do you want to be?

45:40 – PS our verbal contract to who we will be at 70
NEW EPISODES EVERY THURSDAY. DON'T FORGET TO SUBSCRIBE SO YOU NEVER MISS AN EPISODE.