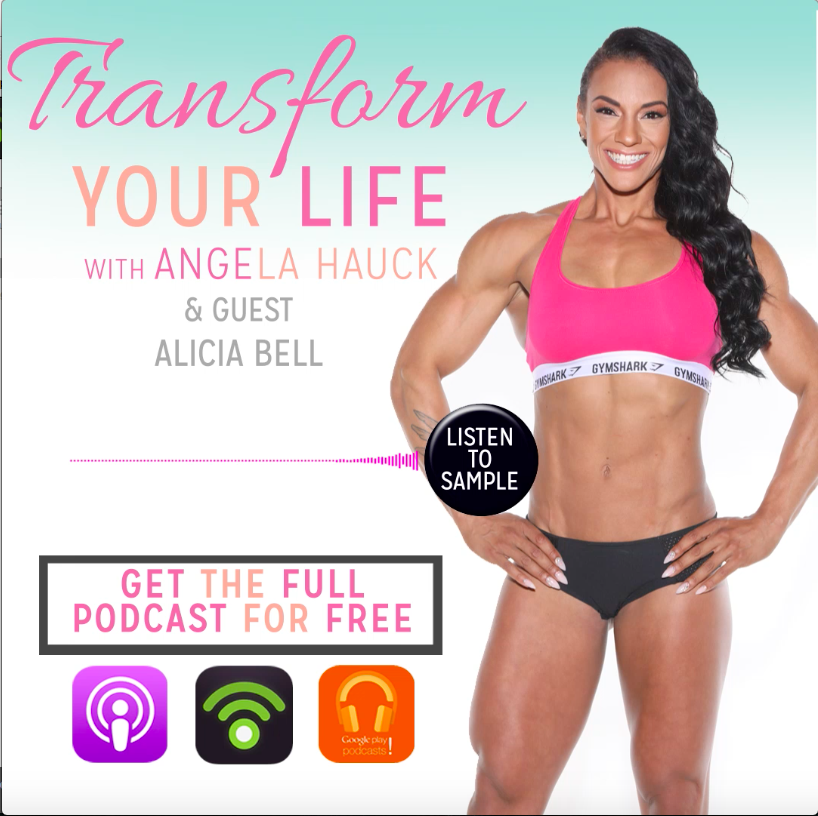 Alicia Bell is a Kinesiologist, Certified Personal Trainer, Online Coach, Figure Athlete, Track & Field Coach, YouTuber, Fitness Model and is based in Toronto. She has cultivated a strong social media presence, and does work as a public speaker. She is also has a goal of becoming an IFBB Figure Pro. 
Alicia may have always been an athlete, but she's had her own share of challenges along the way that seemed to be trying to prevent her from reaching her fitness goals. She never let it get the best of her and always picked herself up each and every time and kept going. First, she had a full ACL tear and ruptured her meniscus while fracturing the tibia at its plateau. She had multiple surgeries to repair, restore function and remove scar tissue. To this day she still don't have full range of motion of her knee. The following spring she was on my way to coach her track team and was hit by a car while on her motorcycle, sending her flying off her bike, re-injuring the knee plus sustaining whiplash, back strain, road rash and sliced her hand which was caught in the street car tracks. Finally, as she was still going through physio for the motorcycle accident, she found out she had a migrating tumor that required 7 rounds of chemotherapy to resolve. Through all this, nothing stopped her and she even started a competition prep during the chemotherapy treatments! Alicia is proof that sometimes the journey can be challenging. There may be obstacles in your way but persevere, follow the plan, find a support system and be honest! Good things will happen and your consistency will pay off! Don't give up and don't let anyone or any circumstance bring you down. 
Alicia was named one of Canada's TOP Trainers by IMPACT magazine and landed the 2018 Jan/Feb Magazine Cover. She's a nationally recognized track and field coach, having coached Team Canada to 13 medals at the 2013 Maccabi games in Israel. She has owned and operated her own track and field club and was  the head coach of Ryerson University for the 2016-2017 season. She now is an NCCP facilitator and coaches private speed training sessions upon request.
Alicia has over 10 years of practical and educational experience as a trainer and is a  published fitness content creator and model for various health and fitness products and magazines. She has also been featured in multiple health and fitness commercials.
In today's episode: 
- How Alicia has overcome incredible obstacles on her rise to the top
- Daily tools to foster a positive mindset
- How to pull yourself up from so many "close calls" at the pro card
- How to deal with the loneliness that can come while chasing your fitness goals
- Alicia's current training and nutrition methodologies
- How to build a strong social media presence & become a sucessful fitness influencer
Connect with ALICIA: http://www.trainitright.com/
INSTAGRAM @TRAINITRIGHT
YOUTUBE @TRAINITRIGHT

LEARN MORE ABOUT CORE NUTRITIONALS: 
https://www.corenutritionals.com/discount/AHAUCK
Products mentioned in today's podcast: 
- MUSE: The Brain Sensing Meditation Headband
- The ME Journal: A Questionnaire Keepsake
- CORE BURN ULTRA: My Favourite Fat Burner + Appetite Suppresant + Energy Boost